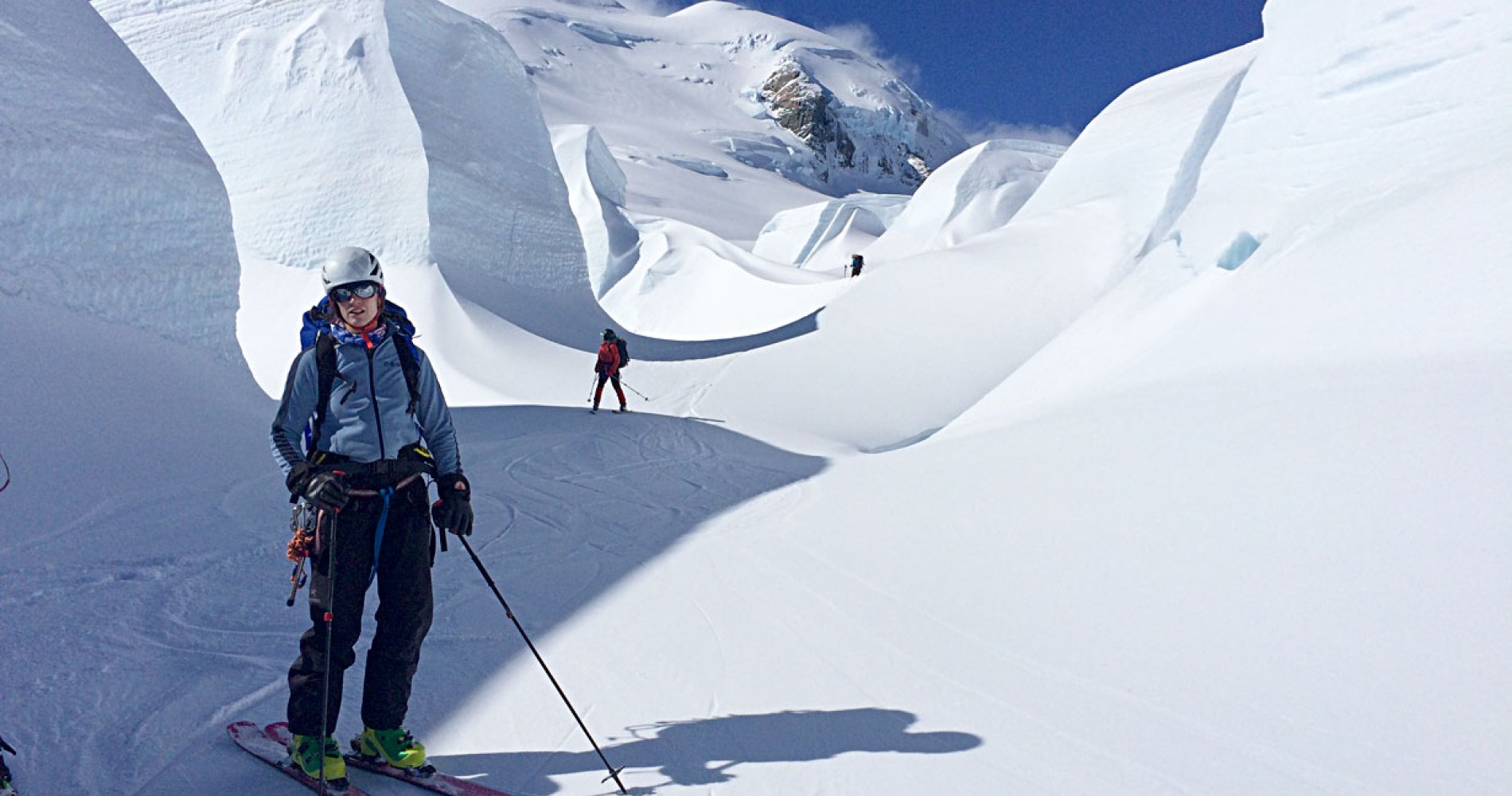 Ski Touring on the Tasman Glacier (Photo: Elke Braun-Elwert)
Assistant Ski Guide
Assistant Ski Guides are required to work within a supervision programme where a mix of direct and indirect supervision is provided by an NZMGA or ACMG Ski Guide or IFMGA Mountain Guide. There are specific terrain limitations governing the work of Assistant Guides.
Some responsibility for the actions of the Assistant is with the Supervising Guide
Under direct supervision there are no specific terrain limitations.
For an Assistant Guide working under indirect supervision, there are some specific terrain limitations:
Assistant Guides with less than 40 days logged guiding experience are not permitted to be the senior guide on an instruction course on glaciated terrain with more than four clients.
It is inappropriate for assistants to guide in their non-certified discipline
Should not be a heliski lead guide (guide in charge of multi groups or solo in charge of one group with no other heliski group in the immediate vicinity).
Heliski lead guide is recommended to have either NZMGA Ski or IFMGA Mountain Guide qualifications. (To be fully recommended as best practice by the NZMGA as of April 2015. To be advocated to the Heliski industry by NZMGA members in the years leading up to April 2015).