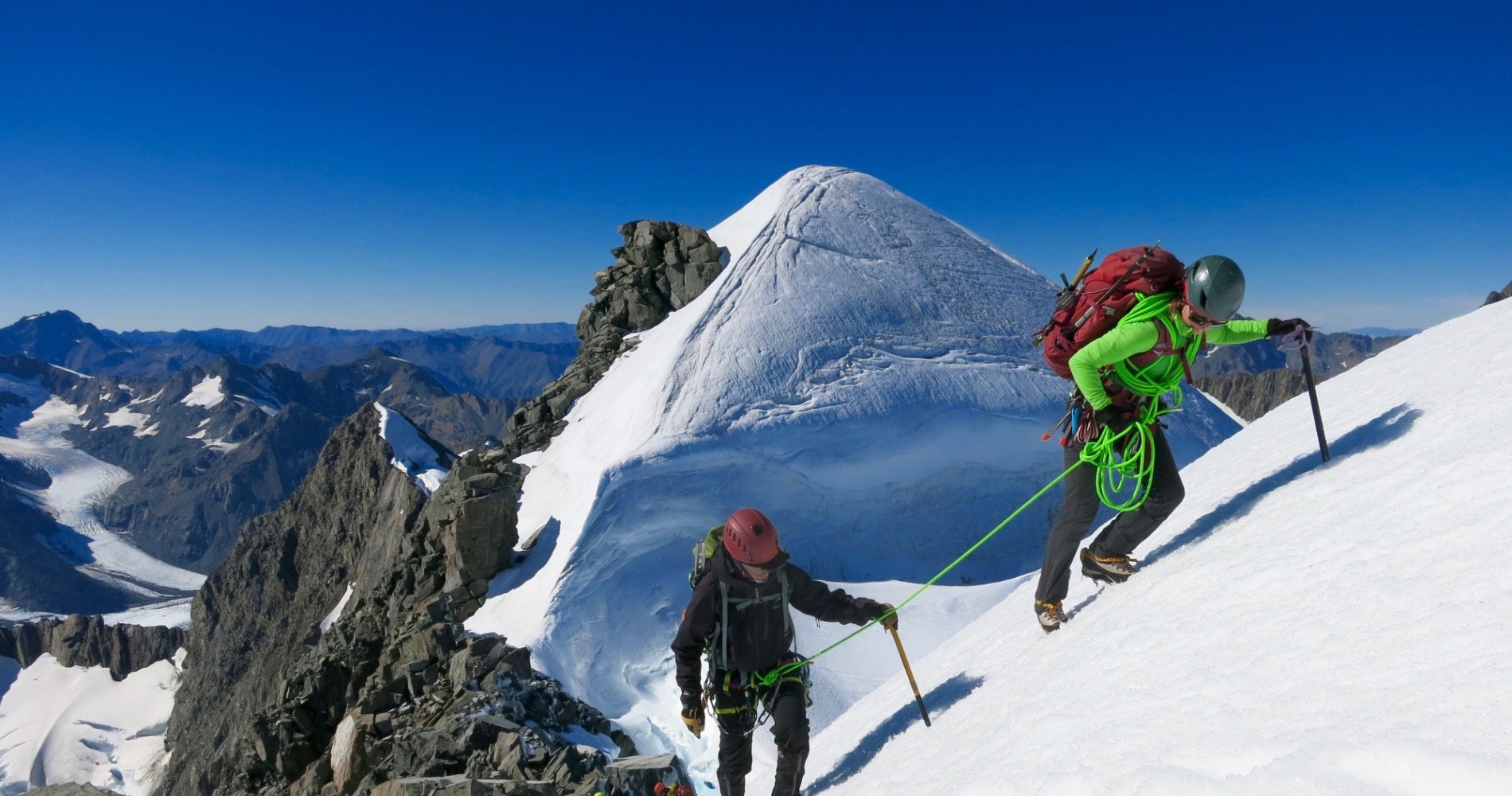 Short-roping on Hochstetter Dome (Photo: NZMGA)
IFMGA Mountain Guide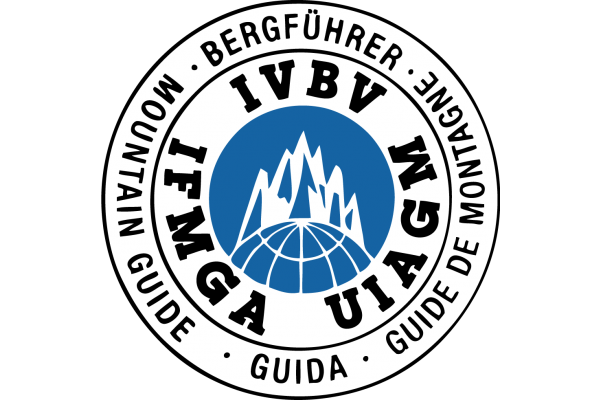 This is the highest qualification available. The guide is qualified in both Climbing and Ski disciplines, carries the carnet of the International Federation of Mountain Guide Associations (IFMGA) and is able to guide internationally. There are no specific terrain limitations except those imposed by personal or experience limitations and the qualification is recognised world wide.
IFMGA Mountain Guides must be self-regulating, prepared to make an honest appraisal of their personal abilities, and willing to work within these limitations.
They must be current and practised in the activities they undertake, and they must be able to document their standard.
NZMGA training and certification courses do not cover all aspects of guiding in depth, for example, high altitude, big walls, competitive, and sport climbing. For these, an IFMGA Mountain Guide may require further training or practice.
IFMGA Mountain Guides should be aware of their responsibilities highlighted by these guidelines when employing and working with Trainee and Assistant Guides, including the allocation of guiding work and the provision of supervision and training.